In case you hadn't guessed, today's Coaching Student wants to make 1000 sales next year.
Oh HELLL yes.
Who doesn't, right??
And there's only one thing standing in her way…
It's the part where she only made 64 sales this year so far.
Now, don't get me wrong: 64 sales is NO SMALL FEAT.
You don't just make 64 sales because you opened a shop…or uploaded a product.
Nope, 64 sales means you're doing something people LIKE. A LOT.
If your shop has made this many sales, your storefront is making it WERK, bigtime!
This shit ain't easy…64 sales is friggin' killer for your first year in business!
But our seller is ready to LEVEL up…she wants to turn those 64 into 1000.
And today, I'm gonna show you how it's done.
BUUUUUT probably not the way you would expect.
Most people think a sprinkling of kickass SEO, a bunch of new products, and some social media promo would do the trick.
Yeah, yeah, all those things work.
Whatever. (Insert teenager rolling eyes here).
But in the spirit of jaded Etsy sellers, what if we found a NEW and EXCITING way to make more sales without having to rely on constantly changing SEO??
Or making a zillion items every single month??
Or resigning ourselves to a lifetime of social media promos on repeat?
How would THAT SHIT look? Well Buttercup, let's find out together!
How to Make 1000 Etsy Sales in One Year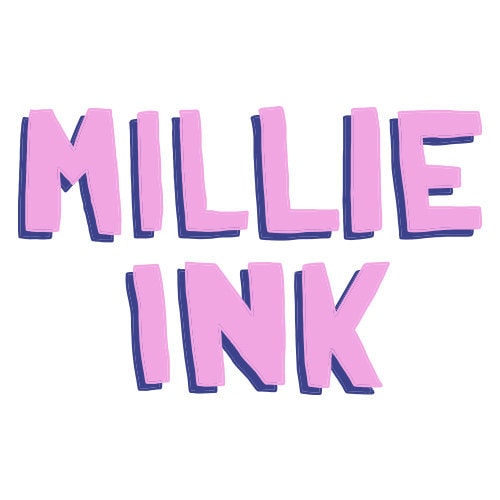 Want YOUR OWN Six Minute Makeover?
Well, we don't do this level of work for free. If you're ready to make BIG changes in your shop, and you're prepared to put in the TIME it takes to actually get results...
Then scoot your butt on over to our COACHING OPTIONS PAGE, where you can get endless shop critiques, custom advice, or a repeatable monthly Etsy plan.
Affiliate Disclosure
Did you know it costs over $700/month just for me to publish FREE articles and videos for you to peruse?? Even though I'm very lucky to blog for a living, I do not have the ability to pray my bills away.
This is why I use affiliate links in some of my articles. Just letting you know they're here, and they will not cost you anything to click. I only make a commission if you chose to BUY something from one of the links I provide. Wanna know more? Read my full affiliate policy here.