GRRR — Etsy changed promoted listings to ADS!
Meaning they rolled Google ads and Etsy ads into ONE big fat place…without much warning at all 😱😱😱
For those of you who make the majority of your $$ every month from ads, this was the collective reaction to Etsy's little *change*: ⇣
Rather than sitting there and watching your $$ dwindle on the new Etsy ads, let's talk about what's WORKING NOW.
(Aka… let's swap your FREAK OUT for a FIX MY LIFE instead!)
Here's the deal – current Coaching Students are already having IMMENSE success with the new Etsy ads.
Because Etsy Ads is so new, there's not a ton out there yet about what's working and what isn't. 😓
So I'm gonna share the biggest WINS we got in my monthly Etsy coaching program (it's called the Tribe, and you can see what it's about RIGHT HERE).
Tribe members are seeing INSANE success with Etsy Ads…in fact here are some comments from members about how MUCH BETTER they're doing with Ads because of the Tribe:  ⇣ ⇣ ⇣
Looking for results like these??
Let's dive in and talk about the FOUR STEPS Tribe Members are using to make Etsy Ads kick ass in 2020! ⇣ ⇣ ⇣
---
WIN #1: Using LONG-TAIL Tags for Products You Promote on Etsy Ads
So here's the deal: Etsy is a small place.
At least, compared to GOOGLE anyway!
When you list an item on Etsy, you're only competing against OTHER Etsy sellers for views.
BUT…when you list an item on Google, you're competing against the *ENTIRE FRIGGIN INTERNET*.
Translation?? ⇣ ⇣
So how can you get SEEN when there are literally BAZILLIONS of items on google?
Simple: Use LONG TAIL Keywords!!
Here's why:
You have NO HOPE of ever ranking in google for a word like "funny mug".
It's just not going to happen.
But I'm not done. Here's something even worse:
Paying google to PUT you on the first page for a SIMPLE phrase like "funny mug" will cost a SMALL FORTUNE — we're talking $3-5 just for ONE click!!
HOWEVER – there is still hope. Stick with me, grasshopper.
There's a cheat here — using more specific words to name your item in google…Something like "Funny customized cat mug" (did you notice that's a LONG TAIL KEYWORD??)…Specific tags will do some AMAZING SHIT for you!!
❶ Your item will ONLY be shown to people who want EXACTLY that...a "custom funny cat mug".
❷ When people are looking for something THAT specific, they are READY to BUY…like yesterday!
❸ It's WAY, WAY cheaper to pay google to list your item under "funny customized cat mug" searches — instead of paying $3-5 per click, you'll be paying a LOT less (usually just cents!)
So how can you make this work for your Etsy items??
SIMPLE, here's a step by step:
Copy the items you want to promote with Etsy ads.
Change ALL the tags on your items so they are JUST long-tail tags
Not sure how to find long tail tags? Or which tags are long tail in the first place?? You can find Etsy-PERFECT long tail keywords with a tool called Marmalead, try it instantly here*! (This is an affiliate link…Which allows me to keep giving you Etsy advice for FREE!)
Go into Etsy ads, and set it up so you're ONLY promoting the items you just copied!
Check for results at least 1-2x per week 😊
---
WIN #2: Spending LESS to Prevent Etsy Ads from Listing Your Item on Google
Not having any luck with Google ads, but the old Etsy promoted listings USED to work like a charm for you??
You can actually *PREVENT* Etsy from listing your items on Google.
How do you make it happen?
Google ads COST MORE.
If you give Etsy LESS of a daily budget, you won't be able to afford placement on Google.
Meaning Etsy will *ONLY* advertise your items on THEIR platform!!
The result? Etsy-only ads without the hassle of Google!
Wanna try this out? Start with $3 a day at the absolute MOST.
If Etsy is still putting your items on Google at $3 a day, then drop to $2 a day.
You can repeat this process all the way down to $1 a day.
---
WIN #3: Adjust Your Spending for the Best Results
Now that Etsy Ads are running, you might find that the budget you used for promoted listings is LOSING you $$.
EEEK!!
Here's the rule to live by:
Even if you are making LOTS of sales, you should NEVER (ever ever under ANY circumstance) spend more on Etsy ads than you're making.
Yes, it's ok to test for a month or two, and you may overspend during that time.
But BEYOND that, you should NEVER spend more than you make on Ads.
Now, this may seem like a legit DERP moment…⇣
BUT this whole "spend LESS than you MAKE" thing is HARDER than it sounds…
And that's because of this ONE THING:
Etsy Ads CUT INTO YOUR PROFIT for every single item that you sell!!
Meaning this: if you sell an item for $10, and your profit is $8…and you spent $4 on ads before someone BUYS that item…
Well you just cut your profit in HALF, Buttercup!!
That item you used to get $8 for is now making you a measly $4!! 😮
And for people selling items that cost $5 or less, Etsy ads will literally *DESTROY* your entire profit in just a few clicks.
So remember that you NEED to track this shit…and if you're not making any profit, then NIX the Etsy ads, ASAP!
---
WIN #4: Find the Tags that are ALREADY Selling Your Etsy Items in Your Stats
ERMAGERD this is why it's EPIC to be in the Tribe!! One of our Tribe Members just showed my the *COOLEST* thing on the planet.
This is the planet 🌎. This is our member 👩.
And I'm about to show you the coolest thing EVAR⇣ 😎😎😎
For those of you who don't know (I didn't!) Etsy just implemented this really cool thing buried DEEP in your stats…
You can see exactly WHICH of your tags are working, and what has a HIGH click rate ⇣ ⇣ ⇣
*This trick ONLY WORKS if you're already using Etsy Ads.*
⇡ FLIPPING OUT OMG SO COOL [ TRY IT HERE ] ⇡
So instead of wondering, "is this WORKING???" — you will KNOW for sure what people WANT from your shop, what people are searching for, and what tags you should be using OVER AND OVER.
---
If you're sick of WAITING for Etsy to WORK, then you might want to consider some Etsy coaching.
If you're just getting started on Etsy, why not speed up your progress...
Instead of waiting FIVE years for results, you can make changes that get you there on YOUR time – based on how hard YOU want to work.
It all starts when you spend time with an Etsy coach 2x per month ⬇️
We have what I like to call the "Etsy Starter" option, which you can check out right here.
It's a simple, easy way to spend time with an Etsy coach twice per month. Not to mention, you'll get a premium Etsy course every 30 days, too!
Instead of spending $97-297 PER COURSE, they come with your monthly payment, no extra expense needed!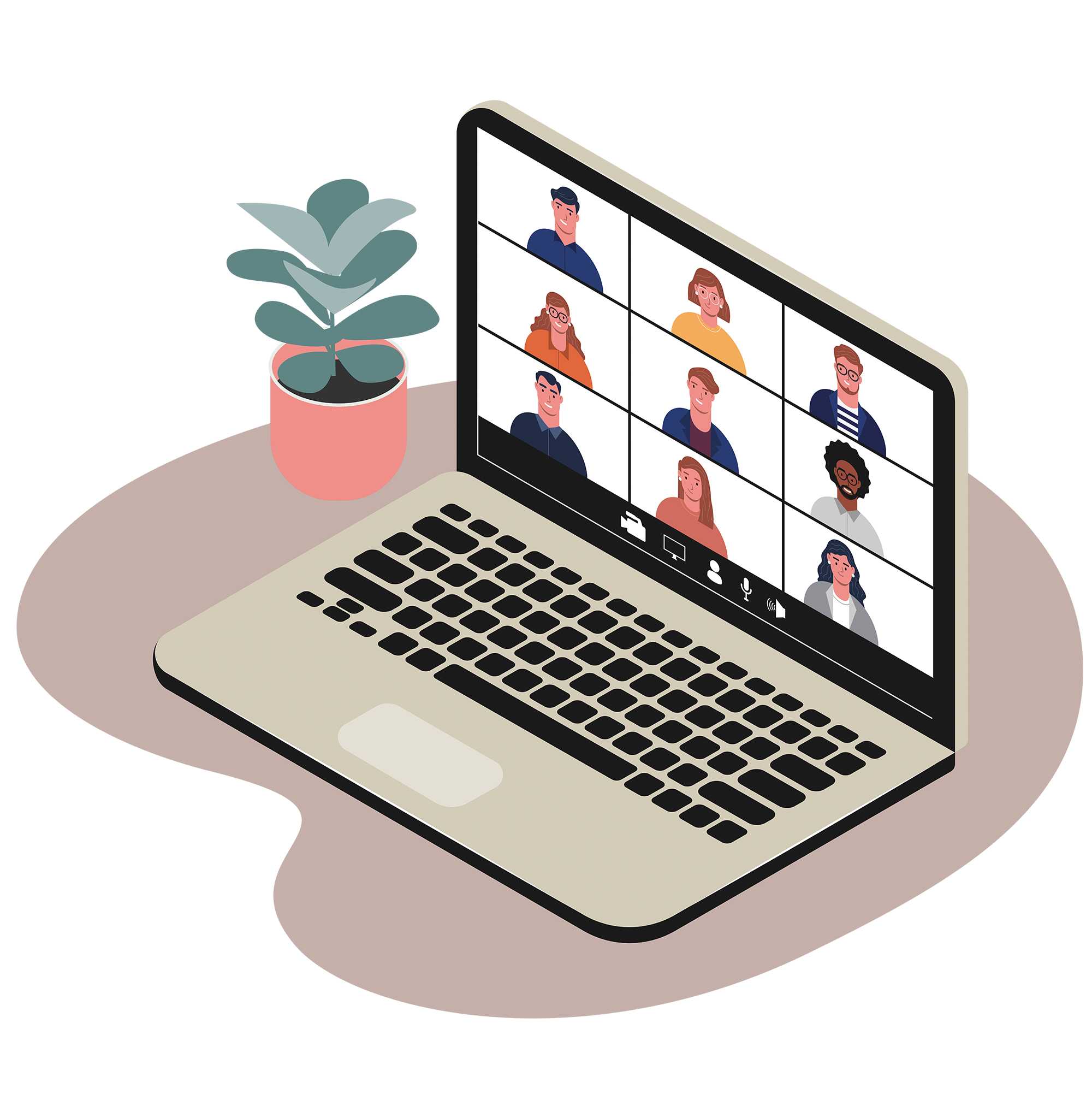 You get TWO live group events (with an Etsy coach) every month:

✅ You can show up for a LIVE Shop Critique with my head Etsy coach...
AND...
✅ You can also jump in to a LIVE Q+A Session with an Etsy coach 1x per month, too!