If you just wanna get what you need, all our programs are here ⬇️ ⬇️ ⬇️
BUUT...If you're not sure what Etsy coaching is all about, read on ⬇️ ⬇️ ⬇️
Sometimes, "learning more" isn't enough to get you where you want to be on Etsy.
You may be wondering why, after hours of trying new things, and endless internet rabbit holes…
You haven't made the kind of progress you were looking for…?
I mean sure, you found Etsy training that helped you make small differences, but where are the FIREWORKS??
Where are the $1000 days and big turning points you keep hearing about?
Well, I'm here today to tell you the TRUTH about your "big moment" on Etsy:
When you watch other people succeed, you often just *BUMP* into their shop at a current state of success.
You look up, and that person is making 10 sales a day, flaunting their lifestyle on IG, and their shop *LOOKS* exactly like yours.
So what gives?? Why don't YOU have that??
What's REALLY GOING ON is this: You're missing a piece.
And buttercup, it is a VERY big piece.
Your competitors (who are ROLLING in sales) actually spent YEARS setting up their funnel (aka social networks, places that send them traffic, tags, titles, and their exact trend strategy)...
You just happened to FIND their shop in a state of success.
Then you made a fatal error...
You assumed their shop was ALWAYS like that.
But they had to work hard too -- they didn't just POP into existence like that!!
(Trust me, I've coached over 1000 Etsy sellers, and I can tell you it DID take every single one of them YEARS to establish their shop the way you see it today).
And your shop is NOT going to POP into success overnight, either.
But one thing you CAN do overnight is change your PATH.
You can recalibrate and point yourself TOWARD success...In fact, you can pretty much guarantee your own success in a year or less.
THAT'S what coaching is all about -- we can point you in a direction that will GROW your sales month after month.
Here's how it CAN look (when you have an Etsy Business Coach) ⇣ ⇣
Imagine if EVERY decision you made created another small BOOST of success.
Sometimes that boost will come in the form of traffic, or getting featured online, like these examples from coaching students below ⇣
But most of the time, each decision you make creates SLOW, STEADY sales growth...month after month.
That sort of growth looks more like THIS ⇣
And you CAN create this SLOW, STEADY growth with just ONE carefully chosen task at a time.
Let's look at how coaching works, and how we get results for seller after seller ⇣
---
Why Etsy Business Coaching?
Are you just throwing things together based on what you SEE that's already out there??
Then you wonder why you're not getting the same amount of sales as everyone else...
Of course you're not making endless sales like that competitor of yours -- you're trying things that a MILLION other Etsy sellers are already doing!!
Truth Bomb: If YOU found it for free online, so did EVERY. OTHER. ETSY. SELLER. ⇣
This leads to copying instead of innovating...You're looking to big sellers to tell you what to do…
Instead of BECOMING the big seller yourself.
It's time for YOU to stop devouring content about "what everyone else is doing"...
And start making SMART decisions that are CUSTOM FIT to your shop, your business vision, and YOU as a whole.
That's what Etsy coaching is all about.

🚫 No more regurgitating "well so and so did this…"

🚫 No more reading HOURS of "cheat sheets" and "free courses" and waiting for the other shoe to drop…

🚫 No more trolling YouTube for that one trick that you STILL haven't put into action yet…

You're not implementing all the "tips and tricks" ANYWAY -- we both know you have a to-do list from here to Tibet because YOU'RE TIRED. 😩
You couldn't get all you "to-do's" accomplished even if you WANTED to.
You gave your brain TOO MUCH. And each day you feel like it's harder and harder…
But the reality is that it's time to STOP looking for MORE.
More "tactics" are NOT going to help you.
More "ideas" are NOT the difference between you and $5000 this month.
More to-do lists and minor things you can fiddle with WON'T change your life in any big way…
If those things WORKED, you'd be rich already.
In fact, we would ALL be rich, and life's little problems would be EASY to solve.
The truth is "learning all the things" isn't gonna do it for you.
YOU are the only thing that will do it for you...And YOU are not a library or a computer crammed full of free PDFs.
YOU are a person who's capable of taking action.
And you don't NEED an endless to-do list. ⇣ ⇣
In fact, most of our sellers who won't let go of their to-do lists are doing WORSE, not better!
Coaching is what gets them (and YOU!) to realize that just one or two SIMPLE tasks every month is all it takes…
Especially when those tasks WORK, month after month...long after you stop doing them!
And that's what coaching does -- it can TELL you the tasks you need, one at a time…
Or it can be completely custom, and allow you to PICK what you need -- then we guide you through the process of accomplishing your goals FASTER!
The object of the game is to get you where you WANT to be.
But we do this with less stress, with a TINY to-do list that never overwhelms you again, and in a way that's DAMN near enjoyable.
Because if your business isn't fun AF...then why BOTHER doing it???
---
Is Etsy Coaching Right for Me?
This is HOW To Get The Results You Deserve from Coaching…
ARE YOU WILLING TO SHOW UP AND DO THE WORK?
If this is another program you just buy, bookmark, and never use again, then you are NOT ready to make serious money online.
Programs give you knowledge, but are you actually USING IT?? With coaching, you will be expected to show your face and make progress.
All you have to do to get the ball rolling is just COMMIT to showing up for live events (That's just once a week, for 60 minutes or less!)
ARE YOU ABLE TO BOUNCE BACK?
Everyone falls. Everyone fails, too. Billionaires fuck up ALL the time.
So stop getting upset when something doesn't work out. EVERY empire began with at least one failure.
Toddlers don't give up trying to walk when they fall down! So why are adults afraid to fall down?? Just get up, dust yourself off, and keep walking!
CAN YOU ASK FOR HELP WHEN YOU NEED IT?
Guess what?? We can't read your mind! Every single big entrepreneur ASKS for help when they need it.
If you keep these things to yourself, the only person you're punishing is YOU. Not asking for help means YOU have a FEAR of success.
And the best way to push back against that fear of success?? ASK for help when you need it!
BOTTOM LINE - Coaching will help you make your life EASIER and less busy. You'll get bigger results in less time.
But in order for coaching to work, you have to SHOW UP AND DO SHIT.
Even if it's just for an hour or two every month! SHOW UP or expect no change!
---
What Kind of Coaching Should I Choose?
Most people choose a coaching plan based on their budget.
One thing to remember is that more expensive usually means more advanced.
So if you have a shop that's pretty far along, you may want to consider the best (aka most expensive) option that works for your budget.
That way you can skip over the stuff you already know, and just get to the part where things are CUSTOMIZED to you and your shop!
But if you're just getting started, working your way UP to the advanced stuff is a much better option!
That's because you probably have no foundation for online business -- if all this is new to you, start at the bottom and work your way up!
That way, you won't spend your time learning the simpler steps in a much more expensive program.
In a high-level coaching program, it would cost you $197 per month to learn how to set up your shop so it works in the background while you're doing something else.
But in a lower-level coaching program, learning that SAME thing would cost $97 instead!
So definitely think in terms of your BUDGET and EXPERIENCE when you choose a coaching option!
---
How Much Does Etsy Coaching Cost?
Depends on what you get!
Our coaching is extremely high quality and we pour our lives and souls into what we give you -- seriously.
We will call you out when you're not doing what you SAID you would, and we genuinely CARE that you give it a try.
We find the parts of YOU that are holding you back, and help you vanquish that shit forever!
We charge a minimum of $100/month for coaching because we're worth it. Period.
We don't entertain discounts and we don't do sales. If you're not willing to invest $100 or MORE in your future and your own dreams, then you ARE NOT ready for coaching.
Now that we got that out of the way, let's talk about your coaching OPTIONS:
---
Your First Option: The Tribe
Wanna learn the STEPS to growing your shop slowly, month after month, with just ONE task at a time?
Then you're looking for something like the Tribe, which is our beginner / intermediate coaching program.
If you have 250 or FEWER sales on Etsy, this program is likely what you need!
Read more about it here:
We open the Tribe doors to new clients once every 6 months.
You can join the Tribe Waitlist Here:
The number of spots is limited, since we obviously can't provide good quality coaching to zillions of people at a time! That's why we only open the doors twice a year!
You can click here to see when the Tribe is opening next, and get on the waitlist if you'd like.
---
Second Coaching Option: Power Seller
Our other coaching program is called Power Seller, and it's for more advanced sellers.
Most of the people in this program have 1000 sales or more on Etsy, but we have a handful of top performers who do well in Power Seller even though they only have around 250 sales.
For this reason, if you're ready to take your shop SUPER SERIOUSLY, and you have 250 or MORE Etsy sales, this program is a good option for you!
Read more about it here:
This is the type of coaching that's COUTURE -- it fits your exact needs for your shop...At ANY given moment, even if your ideas and priorities change!
We won't be going over "methods" to get more sales, or going through group tasks together.
Instead you'll be bringing yourself to a call each week and getting guidance based on your results from the week before.
In this coaching program, we trust you as the business owner. You know what you're doing, and we help you get it done FASTER -- and WITHOUT the pain-in-the-ass factor.
Power Seller only opens twice per year. We open the Power Seller to new clients once every 6 months.
This is a limited program, and we only take 30 sellers at once. That way, we can offer the best possible coaching and give everyone the time and attention they deserve.
You can join the Power Seller Waitlist Here:
---
Your Third Option: If You Can't Swing $100 Per Month for Coaching...
Why not dip your toe in the water instead... And spend 66% less?
We have what I like to call an "Etsy Starter" option, which you can check out right here.
It's a simple, easy way to spend time with an Etsy coach twice per month. Not to mention, you'll get a premium Etsy course each month too!
Instead of spending $97-297 PER COURSE, they come with your monthly payment, no extra monthly expense needed!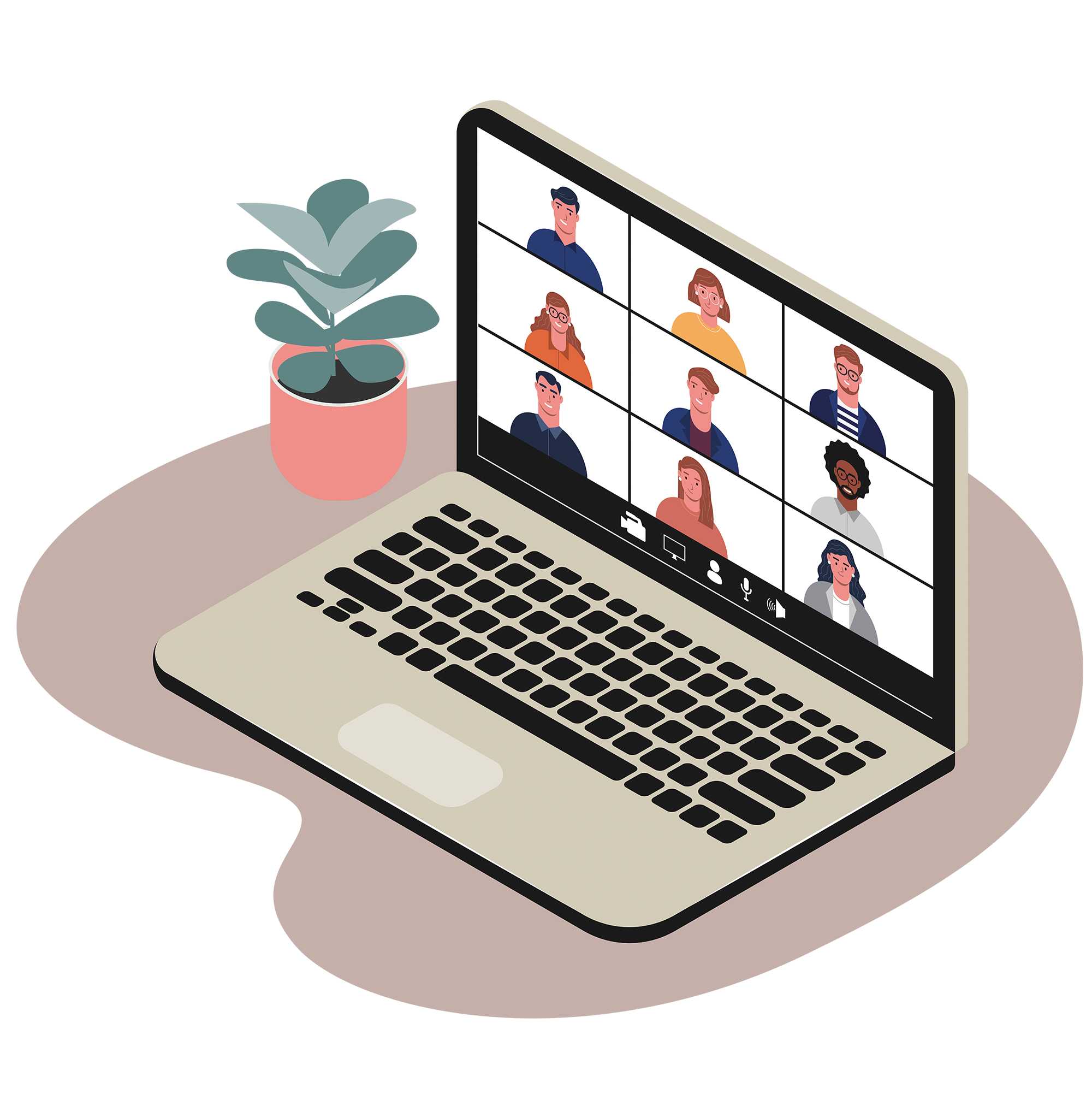 Most people just hop on google and search for "Etsy tricks" to make more sales.
But I have news for you – if YOU found that Etsy trick for free, then so did EVERY. ONE. ELSE.
Common advice is OVERUSED until it doesn't work anymore.
And ultimately, your shop is more unique than you think. It's not like your competitor's or anyone else's...Otherwise you'd be seeing identical results.
Here's a shocker: there's no MAGIC SECRET you're missing.
People who succeed on Etsy decided a long time ago that they were just gonna be STUBBORN, and keep trying until they succeed.
None of this "I'm giving myself three months to see if this works..."
That's a BS excuse...And it ENCOURAGES you to just walk away if the world doesn't hand you exactly what you asked for on a silver platter.
And the fact is, you WILL be disappointed if you just wait for "the universe" to "make it happen".
The universe doesn't hand people shit on a silver platter.
But YOU can make it happen for YOURSELF.
Is it time for you to BE STUBBORN and keep trying until you succeed?
If you're READY to get your PROFIT on, let us help you make it happen faster.
We do individual attention (cause your shop IS unique), Etsy courses, and tactics that are HIDDEN from the rest of the internet.
Find out more here. ⬇️